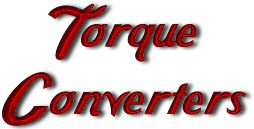 Torque converters
We have a full line of Night Stocker (TM) High Stall Torque Converters. We also stock a full line of Night Stocker(TM) Billet triple lock Diesel torque converters. We either stock or can build almost any custom torque converter in our facility right here in Edmonton.

Our most popular high stalls are available and priced below. If you are looking for something not listed please call
780-454-8598 or ac@highstall.com and we will be happy to create that perfect torque for you.
All prices in Canadian funds.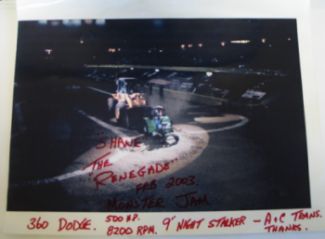 The Renegade, fitted with a custom Night Stocker, was
a huge hit at Monster Jam at the Edmonton Coliseum!
Transmission make
Stall speed
Price
Th350/Th400
(Th400 must have multi-bolt flexplate)
2200-2500


$295.00

Th350/Th400
10" 3000-3500 Stall


$550.00

Th350/Th400
10" 3000-3500 Stall
With nitrous plates


$650.00

Th 700R4
2200-2500 Stall (27 Spline, 82-86)


$395.00

Th 700R4
2200-2500 Stall (30 Spline, 86-93)


$395.00

Th 700R4
2500-2800 Stall


$495.00

Chry 727
3000-4500 Stall


call

Chry 904
3000-4500 Stall


call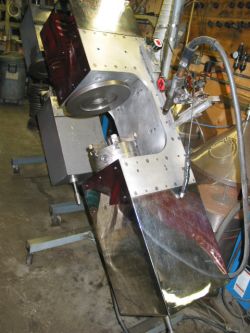 ---
[Main Page] [Transmissions ] [Torque Converters ] [Parts ]
[About Us]

---
Last Updated: Feb 26, 2013
© 2000-2004 A & C Transmission, Precision Torque Converters TM.
Page Design By: A & C Transmissions